A couple of weeks ago I was contacted by Ashley over at
Redonkulous Runner
. She was in the middle of putting together a great giveaway package on her blog, all to benefit St. Jude hospital. She will be participating in an upcoming marathon that benefits the hospital, and all proceeds from the giveaway will go directly to the hospital.
Of course I wanted to be a part of it! Something that combines running and benefits others - right up my alley.
Her
giveaway
just went live! Go check it out, check out her blog, check out all the fabulous running-based items, and while you're there - enter to win! All donations will go toward St. Jude hospital, so you just can't lose. Plan and simple.
{Some of the loot. Great
cards
!}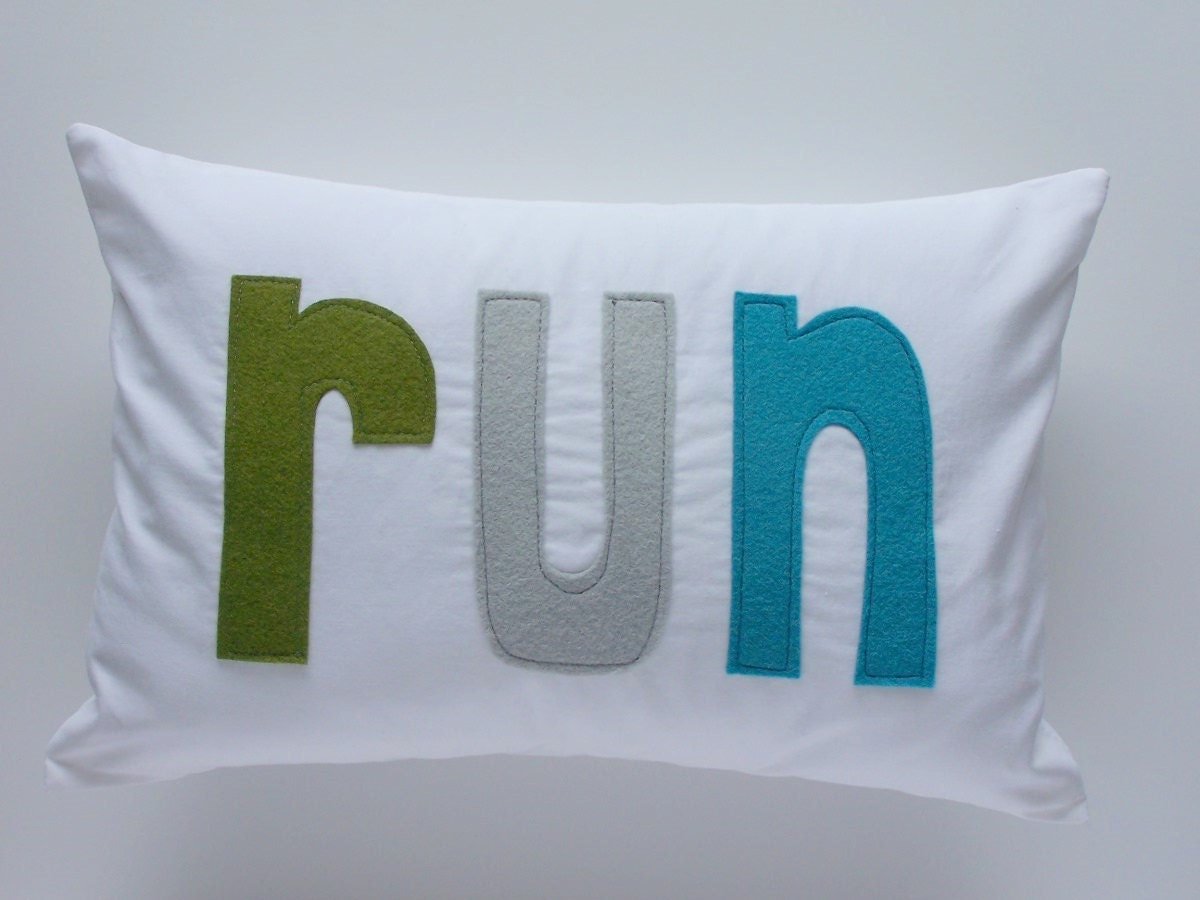 {One of my 'run' pillows from my
shop
.}