On my way home from taking kids to school this morning, I noticed that fall decorations were beginning to grace the neighborhood homes. It's always fun to decorate for this time of year. I need to pull down my fall/Halloween box in the garage and see how I can spruce up the place.
Meanwhile, what do you think of these fabric, or paper, covered pumpkins? A little modge podge can do wonders on our favorite squash.
Or, what about these gold tack-covered pumpkins? A little glitz and glamour.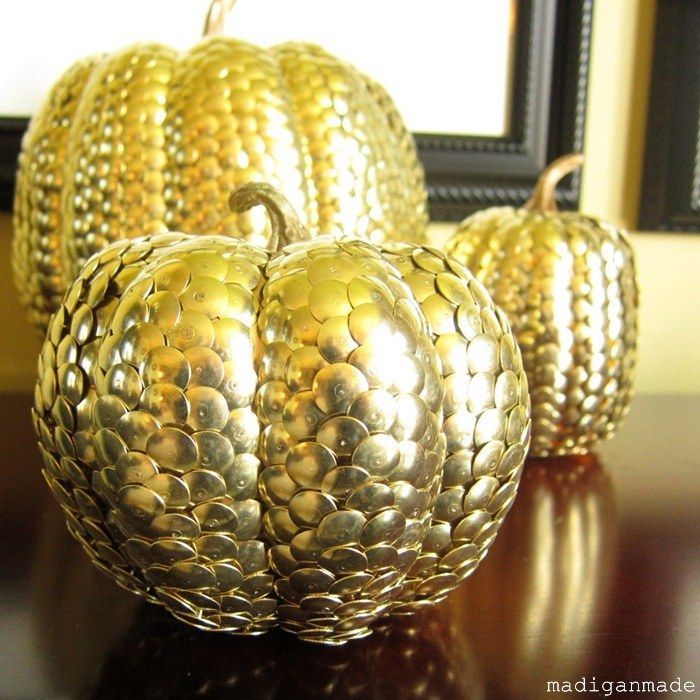 I'm always a fan of chalkboard paint, aren't you? Why didn't I think of this? I'm definitely going to try this out this year.
The next time you're at a craft store, pick up one of their carve-able pumpkins and bling it up! No carving, no mess. Just some fun Halloween decorations.
Feeling inspired to decorate yet for Fall?!